Top 21 Reasons for a Belize Wedding
Interested in a destination wedding but concerned about the distance? Well, don't. Belize is quickly becoming the destination wedding center for North America and the Belize wedding resorts have a genius for transforming even modest ceremonies into spectacles. From basic arrangements to all-inclusive packages customized to suit your taste and budget, why go elsewhere?
Here are 21 great reasons to get married in Belize: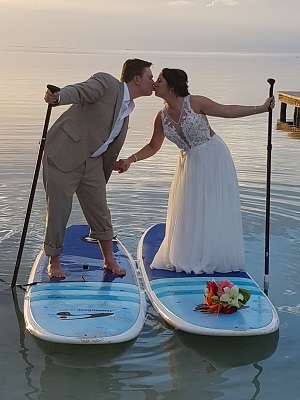 1. You don't have to feed the multitudes, including Aunt Mary who ruins most weddings anyway. Enjoy a lavish wedding for less cash because your wedding party is likely to be small enough to make the day both lavish and affordable.
2. Your photos will be perfect–especially if taken late in the day when golden rays of the sun make everybody look gorgeous, even mothers-in-law!
3. Find out who your real friends are. Invite your nearest and dearest; if they can't get to your Belize affair, you know where you stand.
4. Make other newlywed connections. Since Belize is fast-becoming Central America's wedding destination, you could bond with other newlyweds and stay in touch over the years.
5. Save money. According to The Knot, today's average 150-guest wedding averages $29,000 USD. Compare that to a full-blown San Pedro affair. If your party is big enough, reserve an entire resort just for your big day.
6. Everyone speaks English in Belize. Forget struggling with a second language as you put together your wedding celebration using skilled San Pedro event planners.
7. Beach? Jungle? Waterfall? All things are possible in this wonderland, so whether you want your wedding on a beach, in a cave, at a Mayan ruin, or at a quaint local church, your choices are unlimited.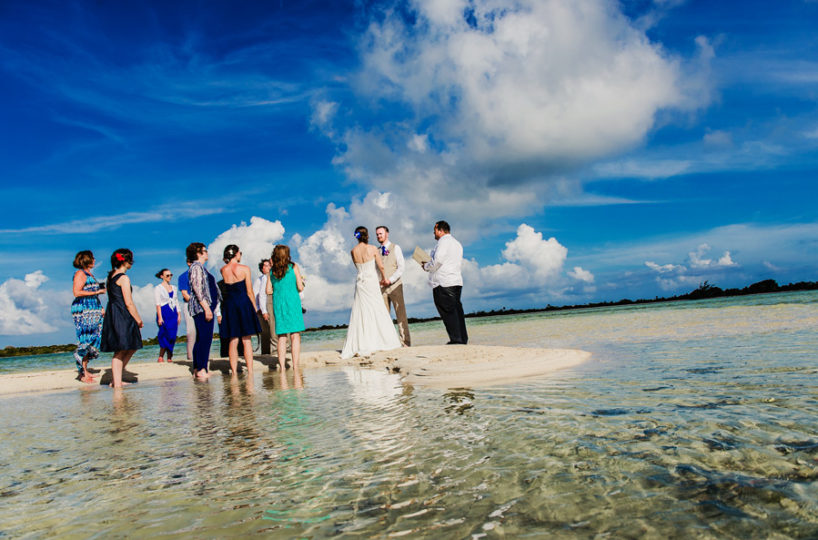 8. Save a bundle on your honeymoon. You're already in Belize. Voila! Instant honeymoon.
9. The food is delish. Treat your guests to gourmet meals prepared by Belizean chefs skilled in European cookery and ethnically-rich plates that reflect Belize's diverse cultures.
10. Your host does all the work. Included in most basic wedding packages are the honeymoon suite, bouquets, beach or pier deck ceremony, help with your license, and tropical reception, all at one price.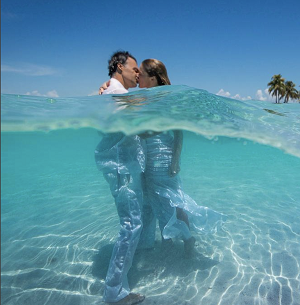 11. Belize Weddings offer a wide range of extras, like reception planning, couples massages, in-country airfare, photographer, videographer, and even clergy.
12. It's easy to get a marriage license. Show up three days before the big day. Present your passport with photo as proof of the day you arrived in Belize and you're done.
13. Your marriage will be recognized everywhere, so it's just as official in Belize as it would be if you exchanged vows in Ottawa, Detroit or Los Angeles.
14. The weather is divine. Year-round. Seriously.
15. Wear what you like. White gown. Floral sarong. Bedazzled pedal pushers. Swimsuit. Bridal Fashion Police officials avoid Belize, so don anything you fancy.
16. No clothing restrictions for guests, either. Inform guests that your ceremony and/or reception is to be held on a boat, on the beach, or at a Belize Wedding Resort so they can wear whatever they consider appropriate.
17. It's easy to get to Belize. Anyone wishing to attend your wedding can find lots of flights from Mexico, the U.S., and Canada. Adventurous guests may wish to make your event the object of a long and relaxing road trip!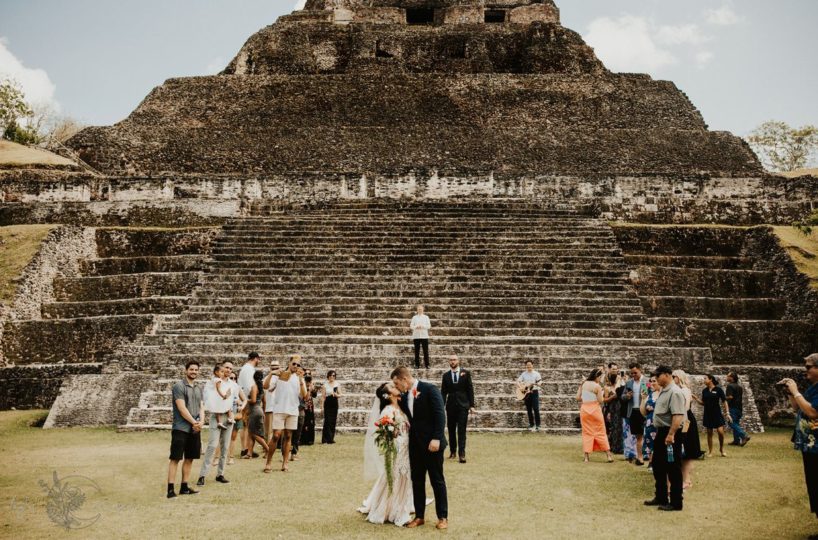 18. Stress-free planning. Use your phone or the Internet to do all of your planning with a San Pedro Belize Wedding staff. Since no grumpy, frazzled couples are permitted in Belize, you fly down and hit the beach to get the tan other couples pay for at tanning beds back home.
19. Save on pricey décor because Mother Nature is another of your wedding planners. Brides lament that their floral bill is as daunting as a student loan, but in Belize, everything is perpetually in bloom.
20. Take advantage of rate drops during low season in San Pedro and save even more on airfares and accommodations so you can spend it on the reception instead.
21. Make exceptional memories. This reason to marry in Belize is strictly up to you!